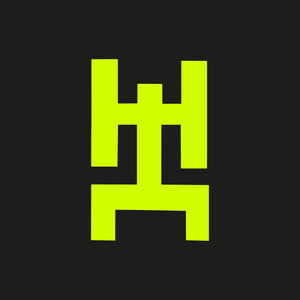 WORKING MEN'S CLUB - WORKING MEN'S CLUB VINYL (LTD. ED. FIRST PRESSING NEON YELLOW / STANDARD BLACK)
Regular price £19.99 Sale
VERSION 1: LIMITED EDITION FIRST PRESSING NEON YELLOW VINYL W/ EMBOSSED NEON PANTONE LAMINATED LOGO & POSTER
VERSION 2: STANDARD BLACK VINYL LP
**BONUS 'MEGAMIX' CD AVAILABLE ON PRE-ORDERS!**
Release Date: 2nd October 2020
The debut album from the young Yorkshire outfit led by 
Sydney Minsky-Sargeant has as much British nostalgia as their name would suggest! Mixing the 80s British sounds of post-punk and the electro new-wave of the era - they are attempting to be Joy Division and New Order in one fell swoop. This is a classic tale of man vs. machine - guitars and vocals fighting synths and drum machines. Oh and check for the little William Onyeabor motif nod in 'Valleys'! Good name. 
For Fans Of/You May Also Like: Squid, Warmdusher, Fat White Family, A Certain Ratio
"Working Men's Club - named after the wood panelled, community-run venues 18- year-old band leader and singer Sydney Minsky-Sargeant used to sneak into under age. It was at home in the town of Todmorden in West Yorkshire, feeling hemmed in, that Syd first began assembling these 10 songs. "There's not much going on, not much stuff to do as a teenager" he says. "It's quite isolated. And it can get quite depressing being in a town where in the winter it gets light at nine in the morning and dark at four." Their eponymous collection of songs is equal parts Calder Valley restlessness and raw Sheffield steel, as it was across the Pennines that Working Men's Club's hard edged electronic sound was forged under the watchful ear of producer Ross Orton (The Fall, M.I.A., Arctic Monkeys). Guitars locking horns with floorfilling beats, synths masquerading as drums and Minsky-Sargeant's scratchy, electrifying bedroom demos brought to their full potential by Orton's blade-sharp yet sensitive production. In the space of a year Working Men's Club have gone through more than most bands do in a lifetime, two original members lighter and three new ones the richer and with Fat White Family taking them under their wing. Their two singles received love from BBC 6 Music, Beats 1, NME, The Guardian, DIY and Q, to name a few. Tours with Fat Whites, Mac De Marco, Bodega and a sold out headline UK tour culminated in a 600 capacity rave up in Manchester."