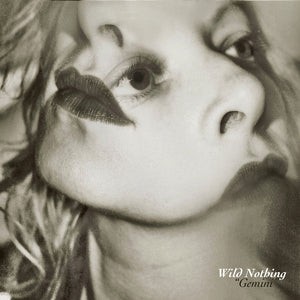 WILD NOTHING - GEMINI VINYL RE-ISSUE (LTD. ED. TRANSLUCENT PURPLE)
Regular price £21.99 Sale
LIMITED EDITION TRANSLUCENT PURPLE VINYL RE-ISSUE
Release Date: 27th July 2018
Limited edition pressing of 500! Part of the Captured Tracks 10th Anniversary re-issues, Wild Nothing's incredible debut 2010 album is available again on vinyl - this time in the form of a limited edition purple version. The debut from Wild Nothing, aka the solo project of Jack Tatum, is seeped in nostalgia, from the heavy reverb to the guitar tones, lo-fi drum machines, hazy vocal and the dreamy, shoegaze production. If you missed out on this back in 2010, then don't miss out on this modern classic the second time around! 
For Fans Of: Real Estate, The Pains of Being Pure at Heart,
 

Dearhunter, Washed Out

 

"Wild Nothing is the solo project of virginia born Jack Tatum, who's music is the product of an unhealthy obsession with nostalgia. Equal parts teenage wasteland and inexplicable regret, his songs are the kind that could only be made by the young at heart. Unlike the current herd of one-man bedroom bands, Tatum creates complex textural environments that aim for something higher. Melodies that yearn to stay with you. Warped interpretations of Johnny Marr's guitar work and the cure's careful synth arrangements. Dreamy, catchy, and intriguing. Here's to missing your youth. Like a blend of Cocteau Twins and Atlas Sound, the songs on his breakthrough full-length debut, Gemini, are willowy and ethereal but tethered to a sturdy and sinewy backbone."