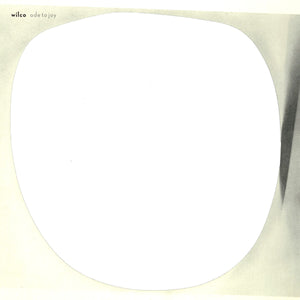 WILCO - ODE TO JOY VINYL (LP)
Regular price £21.99 Sale
Release Date: 4th October 2019
Jeff Tweedy and his merry men are back for the 11th studio album from one of the most loved and revered band's of the last 25 years, Wilco. Over the years the band have carved out their own unique and compelling sound which has the touches of folk, rock, alt-country, and Americana but pieced together to form, well 'Wilco'. Ode To Joy is another great example of what this band do best and no one does American folk-rock quite like Wilco. Ode to Wilco!
FFO: Purple Mountains, Craig Finn, Yo La Tengo, The Hold Steady
"Ode to Joy - the 11th studio album from the pioneering Chicago band Wilco - released via dBpm Records. The album features 11 new songs written and produced by Jeff Tweedy and recorded by Wilco at the bands' own Chicago studio dubbed The Loft. Wilco are back with Ode To Joy, a decidedly optimistic collection of new tunes of really big, big folk songs, monolithic, brutal structures that these delicate feelings are hung on."