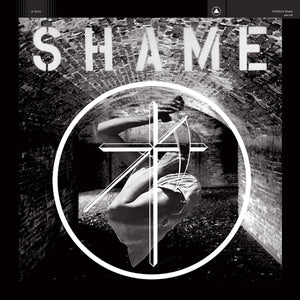 UNIFORM - SHAME VINYL (LTD. ED. 'SMOKE' COLOURED HEAVYWEIGHT)
Regular price £19.99 Sale
LIMITED EDITION 'SMOKE' COLOURED HEAVYWEIGHT VINYL
Release Date: 18th September 2020
The industrial-noise trio follow up last year's excellent second collaboration with The Body, with Shame – their 4
th
 record. Mixing industrial metal with noisy hardcore punk, Uniform 
are
 abrasive to the point of erosion!
FFO: The Body, Sightless Pit, 
Sunn O))), Swans
"What if the antihero in your favorite film or book had no chance to repent, reconcile, or redeem himself ? There's no victim to rescue. There's no evil to thwart. There's no tyranny to turnover. Instead of saving the day against his bet-ter judgment, he just walks a Sisyphean circle of existential malaise doomed to repeat yesterday's vices without the promise of a better tomorrow. Rather than tell this story on the screen or on the page, Uniform tell it on their fourth full-length album, Shame. The trio – Michael Berdan (vocals), Ben Greenberg (guitar, production), and Mike Sharp (drums) – strain struggle through an industrialized mill of grating guitars, warped electronics, war-torn percussion, and demonically catchy vocalizations. "Thematically, the album is like a classic hard-boiled paperback novel without a case," says Berdan. "It focuses on the static state of an antihero as he mulls over his life in the interim between major events, just existing in the world. At the time we were making the record, I was reading books by Raymond Chandler, James Ellroy, and Dashiell Hammet and strangely found myself identifying with the internal dialogues of characters like Sam Spade and Philip Marlowe." The lead-up to this moment proved just as intriguing as any of those characters' exploits. Born in 2013, Uniform bulldozed a path to the forefront of under-ground music. Following Perfect World (2015) and Wake in Fright (2017), the group's third offering, The Long Walk (2018), represented a critical high water-mark. Pitchfork christened it "their most unified—and most deranged—record to date," and The Line of Best Fit crowned them "vanguards within the genre." In addition to touring with the likes of Deafheaven and Boris, they joined forces with The Body for a pair of collaborative albums – Mental Wounds Not Healing (2018) and Everything That Dies Someday Comes Back (2019) – as well as a live release, Live at the End of the World (2020)."