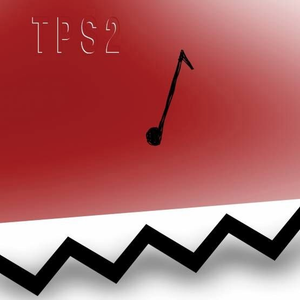 TWIN PEAKS: SEASON 2 MUSIC & MORE OST VINYL (SUPER LTD. ED. RSD GREEN & BLUE 2LP GATEFOLD)
Regular price £34.99 £29.99 Sale
SUPER LIMITED EDITION RECORD STORE DAY 2019 GREEN & BLUE 2LP 180G VINYL GATEFOLD
Release Date: 13th April 2019
Super limited Record Store Day edition pressing! Finally available on vinyl for the very first time - the soundtrack to Season Two of Twin Peaks plus some added extras. Twin Peaks: Season Two Music And More - Original Soundtrack sees Angelo Badalamenti & David Lynch progressing on the cult-classic sound they created for the original series full of smokey, late-night basement jazz and crooning rockabilly and eery ambient and drone sounds. Badalamenti & Lynch at the 'peak' of their powers! 
For Fans Of: David Lynch, Angelo Badalamenti, John Carpenter, Johnny Jewel
"The missing piece in the incredibly successful new release and reissue campaign for the Twin Peaks series has been the mysterious soundtrack to Season Two! The TV program aired in 1990-1991, without the traditional accompanying record release, and it was not until 2007 that the soundtrack album was issued, and only as a very limited CD via David Lynch's own label. And so we have an artefact that has never been available on digital services, and more importantly, never on vinyl, and long gone (and expensive on the second hand market) on CD. And so there is nothing more ready for plugging into the set of Twin Peaks releases from Rhino, especially following on from the acclaimed pair of Season 3 soundtrack albums from 2017! Once again we have David Lynch himself overseeing the reissue, which will duplicate (on CD) the original 24 page collector's picture book (with full page stills from the series). Plus finally a vinyl issue, pressed on 180 Gram vinyl and with stills from the film included in the gatefold jacket. "