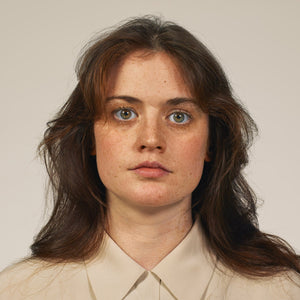 TOPS - I FEEL ALIVE VINYL RE-ISSUE (LTD. ED. FLUME)
Regular price £18.99 Sale
LIMITED EDITION FLUME VINYL RE-ISSUE
Release Date: 21st July 2023
The 4th album from the Canadian electro-pop outfit is their most expansive and brightest yet, taking 80's synth-pop into the modern day in the perfect way. I Feel Alive sound nostalgic yet current with it's profound love of 1980's synth and electro-pop given a modern kick up the arse. Feelin' alive! 
FFS: The Japanese House, Wild Nothing, Jay Som, Night Moves


"The artwork for TOPS' fourth LP sets the tone for the music enclosed. Inspired by the work of photographer Thomas Ruff, TOPS' vocalist Jane Penney stares bare-faced down the lens – simple and un-posed, yet striking with starkness and vulnerability. The image captures the fraught nature of being alive, which the 11 tracks on the album explore. Penny's remarkably expressive voice is front and center. On this record more than any other, she sings with passion and energy, without sacrificing the honesty and introspection that gives her voice its depth. The songs cover a range of experiences but at it's heart 'I Feel Alive' is a record about resilience, the ways we can grow from for our pain and the strength that comes from learning to stand on your own as an individual. 'I Feel Alive' is TOPS' fourth full-length, following 2017's 'Sugar At The Gate' and follows singles "Echo of Dawn" and "Seven Minutes" from last year. "