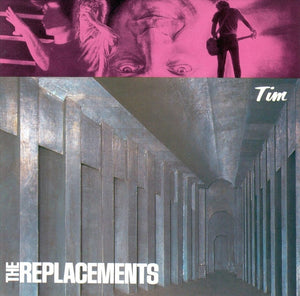 THE REPLACEMENTS - TIM VINYL RE-ISSUE (LTD. ED. TRANSPARENT MAGENTA)
Regular price £19.99 Sale
LIMITED EDITION TRANSPARENT MAGENTA VINYL RE-ISSUE
Release Date: 4th October 2019
A limited edition coloured vinyl pressing or arguably The Replacement's best album. The band's 4th album, Tim, was the meeting point between their earlier lo-fi punk scrappiness and their later folkier balladry. If you're still yet to get into this incredible band (what have you been doing with your life?!), then this is a perfect introduction to one of the best rock n roll bands of all time!
For Fans Of: Superchunk, Titus Andronicus, The Hold Steady, Beach Slang
"The fourth studio album from the alternative rock band. Placing 136th of Rolling Stone's list of the 500 greatest albums of all time, in 2003, this album is revered amongst rock fans. It also received 5 stars out of 5 from AllMusic Rocktober Campaign – Indie Stores exclusive for 45 days from release."