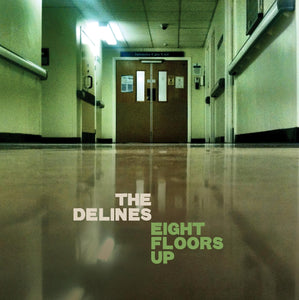 THE DELINES - EIGHT FLOORS UP VINYL (LTD. ED. PINK 7")
LIMITED EDITION PINK 7" VINYL
Release Date: 1st November 2019
Limited edition pressing of only 500 (with only 165 available in the UK)! The band featuring members of the much missed Richmond Fontaine (including songwriter and novelist Willy Vlautin) bring us two new tracks of their unique blend of alt-country, folk-rock and soul. Singer Amy Boone once again delivers the perfect soul singing vocal performance which is both powerful yet vulnerable at once. Beautiful as always!
For Fans Of/You May Also Like: Richmond Fontaine, Willy Vlautin, Marissa Nadler, Jessica Pratt
"Limited edition of 500 worldwide on pink vinyl. 165 for the UK. Country Soul act, The Delines, first all brand new material since their number one Americana album 'The Imperial' released earlier this year. The band features Willy Vlautin, Sean Oldham and Freddy Trujillo formerly of Richmond Fontaine plus Amy Boone of The Damnations and Cory Gray ex of the Eels."