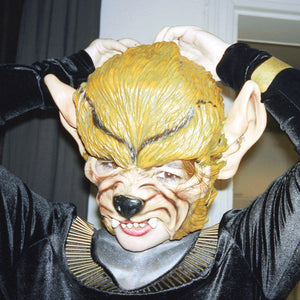 TEEN CREEPS - BIRTHMARKS VINYL (YELLOW LP)
Regular price £18.99 £15.99 Sale
YELLOW VINYL LP
Release Date: 15th June 2018
The debut album from the Belgian three-piece rock band is an assault of screeching guitars, driving bass, pounding drums and angst-ridden vocals that it's hard to believe it can all come from just three young dudes! Teen Creeps hark back to early 90's fuzzy, noise-sodden indie and punk-rock from the likes of Dinosaur Jr. without being a nostalgia band with a number of delicate melodic touches. Prepare your ears for the onslaught!
For Fans Of: Dinosaur Jr., Cloud Nothings, No Age, Dilly Dally
"Teen Creeps is an indie rock trio from Ghent, Belgium that gets the most out of its small line-up. On its debut album Birthmarks, the band combines fuzzy guitars, solid drums and melancholy vocals in an energetic mix. A debut that pays homage to the '90's and its heroes, but with both feet firmly in the present. Teen Creeps went to London to record it with the producer Rory Attwell (Veronica Falls, Yuck, The Vaccines). The album was recorded live in a few days at Lightship 95, a studio on a boat anchored in the Thames. For fans of Dinosaur Jr., Fugazi, Cloud Nothings and Yuck."