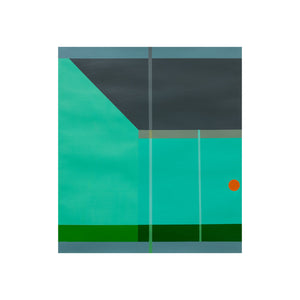 SUN JUNE - YEARS VINYL RE-ISSUE (LTD. ED. OPAQUE WHITE)
Regular price £25.99 Sale
LIMITED EDITION OPAQUE WHITE VINYL RE-ISSUE

Release Date: 12th May 2023
As band formation stories go, Sun June's has to be up their – Laura Colwell and Stephen Salisbury started the band whilst working as editors on a Terrence Malick film. The Austin band make hushed indie pop-rock which has been brilliantly labelled 'regret pop' (which we think is a great description).
 

Years

 

might breeze over you at first, but don't let its subtlety fool you, this is an album of beautiful melodies, catchy hooks, jamming riffs and balladry that can soundtrack those contemplative moments in your life! 
FFO: Lomelda, Soccer Mommy, Snail Mail, Frankie Cosmos


"The swaying, cloud-covered reflections of Sun June began as the sideline of filmmakers working in Austin, Texas, in the late 2010s. They debuted their hushed, twang-inflected indie rock on Years in 2018. Their second album, the more fully arranged Somewhere, followed in 2021. Both then-recent graduates of colleges in the Northeast, singer Laura Colwell and guitarist Stephen Salisbury first met in Austin as editorial crew members of the Terrence Malick film Song to Song. Finding inspiration in the city's bustling music scene, where there were always instruments nearby, they formed Sun June with lead guitarist Michael Bain, bassist Justin Harris, and drummer Sarah Schultz. Recorded live to tape with co-producer Evan Kasper, their dusky debut album, Years, appeared on Keeled Scales in 2018. They followed it with Younger, an EP of Years demos and B-sides, in 2019. The group recorded their second full-length with producer Danny Reisch, who added touches of synths and percussion to already fuller band arrangements, which included Colwell on guitar for the first time. Titled Somewhere, it was released jointly by Keeled Scales and Run for Cover Records in early 2021""