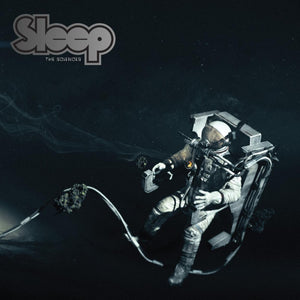 SLEEP - THE SCIENCES VINYL (2LP GATEFOLD)
Regular price £24.99 Sale
2LP VINYL GATEFOLD
Release Date: 22nd June 2018
The oh so extremely long return of the stoner rock legends is finally here with the band's first proper release since 2003's legendary Dopesmoker, and first full-length of new recordings since 1998! The Sciences is like the band never departed back into darkness - getting things started from where they left off with a record that nods to all their previously records, whilst carving a new transcendent path of its own! 
For Fans Of: Electric Wizard, Black Sabbath, OM, smoking weed!
"Sleep release their first full-length album of new recordings since 1998. Years after the release of Volume One in 1991, Holy Mountain in 1992 and Dopesmoker in 2003, the sonic titans reaffirm their place at the top of the riff pyramid with this brand-new double album, The Sciences, released on Jack White's Third Man Records. The Sciences nods at Dopesmoker while following a semi-religious trail toward transcendentalism. It's a hypnotic and progressive record, and quite possibly the best comeback effort this side of Carcass's Surgical Steel."