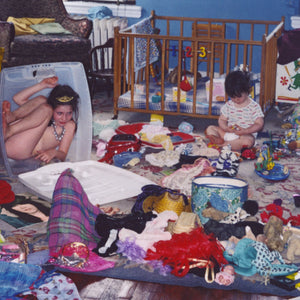 SHARON VAN ETTEN - REMIND ME TOMORROW VINYL (LTD. ED. PINK)
Regular price £19.99 Sale
LIMITED EDITION PINK VINYL
Release Date: 18th January 2019
Sharon is finally back in our lives and offers up an intriguing left-turn from the music we associate with her, embracing both electronics and moodier atmospheres to bring an incredible new dimension to her song-writing! Although there are a few instant classics – this is a record that rewards those who give it their full attention. 
For Fans Of: Waxahatchee, Marissa Nadler, Alison Crutchfield, Wye Oak
"Throughout the highly anticipated Remind Me Tomorrow album, Sharon Van Etten veers towards the driving, dark glimmer moods that have illuminated the edges of her music and pursues them full force. With curling low vocals and brave intimacy, Remind Me Tomorrow is an ambitious album that provokes our most sensitive impulses: reckless affections, spirited nurturing and tender. In the four years since Are We There, Van Etten guest-starred in The OA, performed in David Lynch's Twin Peaks and wrote her first film score and song for TV, for Kathering Dieckmann's Strange Weather and Tig Notaro's show Tig, respectively. Van Etten also had a child and began studying psychology."