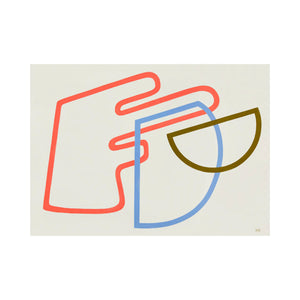 SELLING - ON REFLECTION VINYL (LTD. ED. BLUE)
Regular price £20.99 £12.99 Sale
LIMITED EDITION BLUE VINYL
Release Date: 14th December 2018
The debut album from the collaboration between Gold Panda (aka Derwin Dicker) and Jas Shaw of Simian Mobile Disco is a 

mediative

 masterclass of minimal techno and shimmering synth sounds! This flew under the radar a little having come out right at the end of December after all end of the year lists had already been inked. So don't miss out on it this time! 
FFO: Gold Panda, Simian Mobile Disco, The Field, Jacques Greene
"A unique collaborative venture by two giants of the electronic music world, Selling is comprised of Gold Panda and Jas Shaw, one half of techno titans Simian Mobile Disco. The two met a decade ago, and their musical alliance was initially forged when Jas Shaw took time out from SMD activities to mix Gold Panda's 2010 opus Lucky Shiner. Recorded at Jas' studio in Kent during 2017, On Reflection ably characterises the warmth, melody and emotion that is infused in all Gold Panda records and adds in a dizzying array of techno and synth styles. Across its concise nine tracks and 42 minutes, On Reflection showcases the duo's full mastery of the genre, moving seamlessly from the undulating, driving washed-out techno of Dicker's Dream, to the sweet, shimmering ethereal beauty of Keeping Txme."