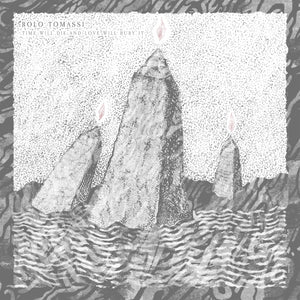 ROLO TOMASSI - TIME WILL DIE AND LOVE WILL BURY IT VINYL (LTD. ED. PINK 2LP + SCREEN-PRINTED D-SIDE)
Regular price £21.99 Sale
SUPER LIMITED EDITION PINK ROBOTS 2LP VINYL + SCREEN-PRINTED D-SIDE
Release Date: 2nd March 2018
Limited edition press of 498! Ten years on from their debut album, the progressive hardcore British band are still going strong and with this latest record, push the boundaries to the max of each of their varied aspects. Whether that be the ambient electronica intro, the catchy anthemic
single 'Aftermath', or the sludgy metal thrash of the following track 'Rituals' - and that's just the first three tracks!
For Fans Of: Deafheaven, Converge, Paramore
"Time Will Die And Love Will Bury It has been a long time in the making and it's their most progressive and eclectic record to date. The album stays true to their sound and musical ethic, while continuing to push the limits creatively. Every sonic element you have heard from the band before has been absolutely pushed to the extreme. It's focused intensely on developing each song to its maximum potential to ensure every track was as fully realised as it could be."