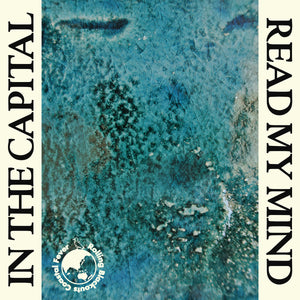 ROLLING BLACKOUTS COASTAL FEVER - IN THE CAPITAL / READ MY MIND VINYL (LTD. ED. 7")
Release Date: 26th April 2019
Two new excellent tracks from this excellent Aussie band that are on one hell of a roll at the moment having released 2 mini-LPs and a debut LP all to critical acclaim in the last few years. 'In The Capital' and 'Read My Mind' are Rolling Blackouts at their classic-sounding best - driving, head-nodding, guitar-heavy indie-rock!
FFO: Bonny Doon, Nap Eyes, Phantastic Ferniture, Fontaines D.C.
"After a landmark 12 months for Rolling Blackouts Coastal Fever, who released their debut album 'Hope Downs' to worldwide critical acclaim in June 2018, Sub Pop Records are excited to reveal new music from the Melbourne band in the form of single, 'In The Capital'. The track features alongside a second A-side single, titled 'Read My Mind'. To celebrate the highly-anticipated arrival of new music, the band have announced extensive touring plans for the UK and Europe this summer. Fran Keaney describes how 'In The Capital' came together: "I first had the idea for the melody and some of the lyrics when I was swimming. It's taken a while to finish the song, to make it feel like the initial feeling. I can't neatly describe it, but something like connection despite distance. I was thinking about transience and water and death and big cities and fishing towns and moon river." To say 2018 was a big year for Rolling Blackouts Coastal Fever is an understatement. The release of 'Hope Downs' - which featured singles 'Mainland', 'Talking Straight', 'An Air Conditioned Man', 'Time In Common' and 'Sister's Jeans' - was embraced by lovers of their early EPs 'Talk Tight' and 'The French Press' and new fans alike. The record quickly became one of the most acclaimed albums of the year, appearing in many sought after Best Of 2018 lists, coming in at #3 on Mojo's Album of The Year list (and was named Mojo's Debut Album Of The Year), #2 on Uncut's Albums Of The Year and many more. The band kicked off 2019 by being shortlisted for the prestigious AMP."