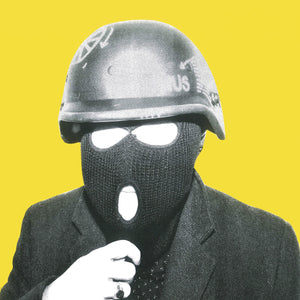 PROTOMARTYR - CONSOLATION EP VINYL (LTD. ED. YELLOW + 4-PAGE BOOKLET)
Regular price £13.99 Sale
LIMITED EDITION YELLOW VINYL + 4-PAGE BOOKLET
Release Date: 15th June 2018
The Detroit post-punkers are back - quick on the heels of last year's album Relatives in Descent, with a new EP which includes collaborations with Kelley Deal of the Breeders. Consolation is as aggressive and brooding as Protomartyr have ever sounded and plays out as a release valve on a pressure cooker of living in a country that is currently rotting to the core! As ever, vocalist Joe Casey's lyrics and performance is second to none and his duets with Deal offer some beauty in an otherwise abrasive appearance.
FFO: The Breeders, Ought, Shame, Preoccupations 

"
Protomartyr release a new EP Consolation, which they recorded in part with friend Kelley Deal. Two of the four songs feature Deal on vocals alongside singer Joe Casey. The EP was recorded by Deal's R.Ring bandmate Mike Montgomery and expands Protomartyr's arrangements with strings and woodwinds."