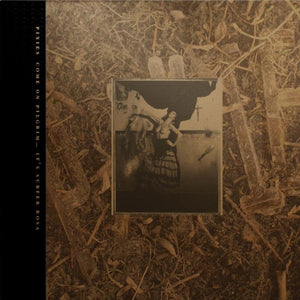 PIXIES - COME ON PILGRIM... IT'S SURFER ROSA VINYL (LTD. 30TH ANN. ED. 3LP GOLD/2LP CLEAR DELUXE SET)
Regular price £30.99 Sale
VERSION 1: LIMITED 30TH ANNIVERSARY EDITION GOLD 3LP VINYL
VERSION 1: LIMITED DELUXE 30TH ANNIVERSARY EDITION CLEAR 3LP VINYL IN CLOTHBOUND HARDBOOK W/ LYRIC BOOKLET, ART BOOK & DOWNLOAD CARD OF 'LIVE FROM THE FALLOUT SHELTER'
Release Date: 28th September 2018
The 30th anniversary of the iconic alt-rock album by one of the most influential bands of their time - 1988's Surfer Rosa is accompanied by it's prequel release the year before, the 1987 mini-album Come On Pilgrim, and a bonus 1986 Radio Concert Live From The Fallout Shelter. Relive Pixies' intoxicating, incapsulating genius all over again with these three LP's that defined a major part of music history. Where is my mind? Back in the late 1980's wishing I was hearing this all for the first time, that's where!
For Fans Of: The Afghan Whigs, Yo La Tengo, The Replacements, Dinosaur Jr.
"30th Anniversary Deluxe Edition of Pixies' Debut EP and Album, Come On Pilgrim and Surfer Rosa, includes Bonus 1986 Radio Concert Live From The Fallout Shelter. It's been thirty years since the release of Surfer Rosa – a record made up of rage, religion, gore, incest and superheroes named Tony – a debut album so good that it's since seen as a masterpiece. A year prior came Come On Pilgrim, an eight-track mini-album released in 1987 which contained cuts culled from their first ever studio session, where they famously recorded seventeen tracks in just three days (in full, this session makes up the band's much bootlegged and now officially released The Purple Tape). These formative records showed the Pixies to be an alien breed; four oddball outsiders from Boston blending US underground thrash rock, indie surf pop and Spanish-language flamenco with the Biblical mythology of Frances's childhood. They would go on to record another masterpiece in 1989's Doolittle but it's the gruesome glory of Surfer Rosa, and the ruined sexuality of its cover image (a topless flamenco dancer in a crumbling Mexican bar) that set a fresh blueprint for an indie rock dynamism that not only planted the seeds of grunge (Kurt Cobain would admit that he was trying to imitate the record while writing Nevermind) but of much of the best rock music made since. The thirtieth anniversary edition contains Come On Pilgrim, Surfer Rosa and Live From The Fallout Shelter, a concert-cum-session that first aired in late-1986 on WJUL in Lowell, MA. In addition to both a three CD and three LP edition, there's also a super-limited and stunning deluxe clothbound hardbook three LP version, which will be a must for all fans. Like all other Pixies sleeves, Vaughan Oliver returns as designer, stunningly reinterpreting his original artwork with Simon Larbalestier's iconic photographs remaining these record's crowning glory."