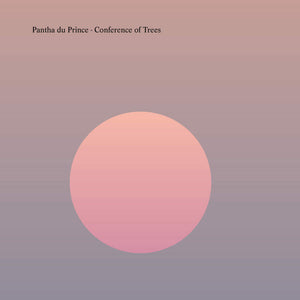 PANTHA DU PRINCE - CONFERENCE OF TREES VINYL (2LP GATEFOLD)
Regular price £24.99 Sale
2LP VINYL GATEFOLD

Release Date: 6th March 2020
Pantha Du Prince, aka German electronica producer Hendrik Weber, is back with his fifth album and follow-up to 2016's The Triad. Conference of Trees sees Weber 'tapping' into one of his most innovative and explorative concept album to-date - the communication of trees. Using various field recordings and wooden instruments against his icy-cool minimal techno sound, the record slowly builds from an experimental ambient sound record into a woodland rave!
For Fans Of/You May Also Like: John Roberts, The Field, Clark, Lindstrom
"Hendrik Weber aka Pantha Du Prince ('a fantasy character...a poetic transporter for the concept behind the music') has carved a niche for a style of techno he calls, 'layered and cinematographic.' He released the Diamond Daze (2004) and This Bliss (2007) albums on Berlin dance label Dial before signing to Rough Trade and widening his audience with Black Noise (2010) and The Element of Light (2013). On Conference of Trees, Pantha Du Prince explores the communication of trees and creates a sound concept based on it. What we experience here is a break through recording of experimental music, visual poetry, club culture and speculative science."