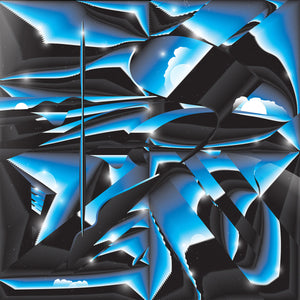 OSEES - PROTEAN THREAT VINYL (SUPER LTD. ED. PINK)
Regular price £24.99 Sale
Release Date: 18th September 2020
Thee Oh Sees, now slimmed down to simply 
Osees
, bring us another turbocharged psych-garage-rock reckoning to melt the mind! Don't' 'threat', pure punk 'protean' coming your way! 
FFO: Damaged Bug, OCS, Bent Arcana, King Gizzard The Lizard Wizard
"Yep that's right, Johnny Dwyer and his crew have returned, losing an 'H' on the way but dropping yet another impossibly amazing slice of intergalactic psychedelic fun for all. It's easy to think it's yet another album from this crew but believe us when we tell you - this one's a fucking belter! You've probably heard the hooky as hell 'Dreary Nonsense' by now in all it's one minute thirty five second glory but this lil' puppy's got a whole load more to give. Thirteen magic moments here - from the noisy as hell 'Scramble Suit II' to the rock hell of 'Red Study' via the krautrock rumbling 'Wing Run' to the slinky, sexy disco of 'Said The Shovel' this could easily be their most forward thinking / make every other band give up album yet. Thirty nine minutes is all you need. We love these boys. They rule. Witness the ever-changing, ever-mutating threat that is reality. Perception is under duress; sensibility is bending everyday under the barrage of nonsense. One must make note of whom one is and what one has become: look into the mirror of the planet-killers—psychic cannibals infiltrate and contaminate once familiar and seemingly secure territories… formidable foes indeed! What powers these beasts? What fuels discord and hatred? The behemoth of a "civil" society? What are the weapons at one's disposal? Generosity is the aegis against greed, empathy is the armor to deflect apathy, love is the club to abate hate…the fog is lifting and humans are opening their eyes. And so Castle Face offers this field recording, the Osees Protean Threat, from the pits as a quick booster between protein pills and recycled sweat beverage anthems to assist the listener to not worship at the altar of violence and greed, to not offer oneself up for free, to stand up and be vigilant! Truth will not be found in the speeches and photo ops of the overlords— stand strong and together under the gaze of the oppressors. Stand vigilant, united with those who don't have the same privileges. Demand respect and a peaceful life for all.
This recording is at the apogee of scuzz—punk anthem amulets for the ears and heart, a battery for one's core. Be strong. Be human. Be love."