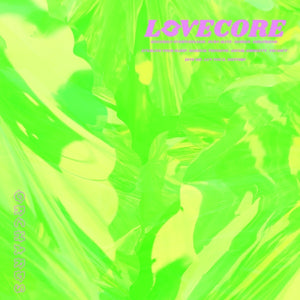 ORCHARDS - LOVECORE VINYL (LTD. ED. 'ECO MIX' COLOURED)
Regular price £17.99 Sale
LIMITED EDITION 'ECO MIX' COLOURED VINYL

Release Date: 13th March 2020
Limited edition pressing of only 300! The debut album from the Brighton-based power-pop quartet is a catchy carefree collection of breezy bangers that is sure to perk anyone up.
 

Lovecore

 

mixes math-rock madness with a pop-punk pulse and indie-pop / power-pop polish to a fine, beautiful balance that will have you dancing and moshing at the same time! 
For Fans Of/You May Also Like:
 

Charly Bliss, Mannequin Pussy, Ex Hex, 

Tangled Hair

 

"Lovecore is the new debut album form Brighton quartet Orchards.Born from Brighton's diverse musical breeding ground, indie quartet Orchards are among the cities brightest rising stars. Comprised of lifelong friends Sam Rushton (guitar) and Dan Fane (bass/vocals), who met drummer Will Lee-Lewis and vocalist Lucy Evers within their first week at university, the band are a resplendent mix of summer melodies and stellar hooks that threaten to be stuck in your head for days. Married with an unbreakable bond that makes the four-piece inseparable, they form a sound that is inherently positive, charming, shimmering and above all: fun. Armed with a luscious catalogue that has seen praise from BBC 6Music, Radio1 and NME — with Huw Stephens championing the band as "'Ones To Watch"."