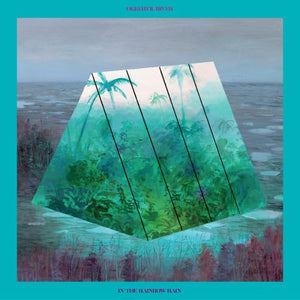 OKKERVIL RIVER - IN THE RAINBOW RAIN VINYL (LTD. ED. OPAQUE BLUE / PURPLE SWIRL MARBLE)
Regular price £17.99 Sale
LIMITED EDITION OPAQUE BLUE / PURPLE SWIRL MARBLED VINYL
Release Date: 27th April 2018
The Austin, Texas indie folk-rockers are back with their latest record which is their most instant and enjoyable album to-date. The band's singer-songwriter Will Sheff channels the likes of Bruce Springsteen, Tom Waits, and Morrissey in his lyrical and musical style for an anthemic, yet witty string of songs. In The Rainbow Rain is an uplifting, colourful record full of instant rock bangers for driving with the top down and mellower ballads for late-night drinking! 
FFO: Wolf Parade, Shearwater, Destroyer, Titus Andronicus
"
ATO Records release Okkervil River's In The Rainbow Rain, the group's most immediate – and meaningful – album to date. On it, bandleader Will Sheff makes a startling left turn from the their critically-lauded and inward-looking 2016 album Away, crafting an exuberant declaration of hope. In place of Away's somber strings and acoustic textures, In the Rainbow Rain is full of dazzling color, spattered with starbursts of electric guitar, big blooms of synth, and a chorus of backing vocals. It's a buoyant and playful record, but also open and emotionally vulnerable."