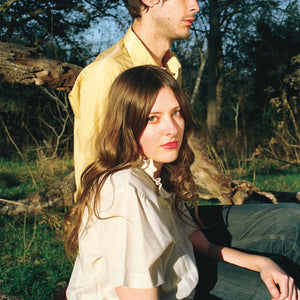 MOLLY BURCH - FIRST FLOWER VINYL (LTD. ED. WHITE)
Regular price £21.99 £17.99 Sale
LIMITED EDITION WHITE VINYL
Release Date: 5th October 2018
Limited edition pressing of only 900! The second album from the American singer-songwriter Molly Burch is classic sounding in every way from the country-twanged 50's guitar sound to Burch's smoky-cool vocals. Holy 'Molly'!
FFO: Angel Olsen, Marlon Williams, Lomelda, Sharon Van Etten
"Molly Burch burst onto the music scene in 2017 with her debut Please Be Mine - a ten-track ode to unrequited romance written after studying Jazz Vocal Performance in Asheville, NC - and earned praise from critics for her smoky, effortless vocals and bleeding-heart lyrics. After a year of touring all over North America, Europe, and the UK alongside Ought, Alex Cameron, Grizzly Bear and Courtney Barnett, Burch returned to Texas to decompress. Finding herself suddenly devoid of stimulation and with nothing but time on her hands, she began anew, bouncing ideas off her bandmate and boyfriend Dailey Toliver - who would contribute guitar parts and orchestration suggestions - and, slowly, an album took shape; First Flower became real. A walk-through Burch's most intimate thoughts - broken friendships, sibling relationships and overwhelming anxiety - First Flower is a bright, beautiful album peppered with moments of triumph with Burch's voice as strong and dexterous as ever."