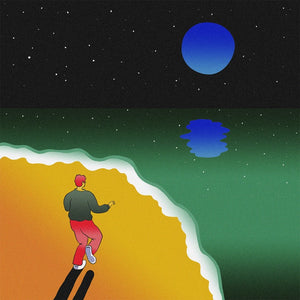 LUKA KUPLOWSKY - STARDUST VINYL (LTD. ED. 'BLUE MOON' COLOURED)
Regular price £19.99 £14.99 Sale
LIMITED EDITION 'BLUE MOON' COLOURED VINYL
Release Date: 18th December 2020
VENUS VINYL OF THE MONTH - DECEMBER 2020
Featuring an all-star cast of players from the likes of 
Broken Social Scene, U.S. Girls, Andy Shauf, The Weather Station, and Julia Jacklin to name a few, Luka 
Kuplowsky
 brings his exquisite new album into the world for your listening pleasure. Incorporating jazz into his multi-layered and diverse Americana folk-rock sound – 
Stardust
 is the perfect soothing dose of delightful musicianship to calm the soul during these difficult times.
FFO: The Weather Station, Andy Shauf, Mike Polizze, Daniel Blumberg
"With his wonderful new album Stardust, Luka Kuplowsky makes a refreshing argument for the relevance of acoustic music as a place to hold thought; an open space to place impeccably chosen words, ideas, and images. A young songwriter with a calm, conversational delivery and an effortless, un-showy grasp of poetry; Kuplowsky humbly picks up the same threads of inquiry that did Cohen, asking the big questions about love, meaning, and consciousness. Musically, Stardust triangulates between Hejira and Late for the Sky, finding connections between the purity of simple melody and the tangled modulations of jazz. Luka Kuplowsky makes a music of contemplation, a music alive to the everyday possibilities of epiphany and revelation, an unhurried music that moves with the gentle and curving rhythms of thought." - Tamara Lindeman (The Weather Station) Album features members of Broken Social Scene, Bahamas, U.S. Girls, Andy Shauf, Sam Amidon, The Weather Station, Julia Jacklin, Martha Wainwright, The Ex, Sandro Perri, and Bernice."