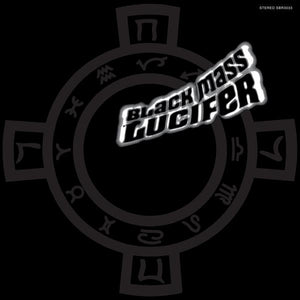 LUCIFER (MORT GARSON) - BLACK MASS VINYL RE-ISSUE (LTD. ED. PINK)
Regular price £18.99 Sale
LIMITED EDITION PINK VINYL RE-ISSUE
Release Date: 6th November 2020
Limited edition vinyl re-issue of Mort Garson's Satanic-concept album 
Black Mass
 which he released under the moniker of Lucifer. Satanic synth workouts by the master! 
FFO: 
Oneohtrix
 Point Never, William Basinski, Blanck Mass, Steve Hauschildt
"Black Mass is an album of supernatural electronics from synth pioneer Mort Garson, the mastermind behind the cult classic Mother Earth's Plantasia. Originally released in 1971, it's his only release under the Lucifer moniker, and it taps into a profound darkness that may surprise fans of his sunnier work. These songs are Garson's synthesizer interpretations of occult and esoteric phenomena ranging from the Satanic black mass, to exorcism, to witchcraft, and beyond, and they've inspired artists from Coil to Oneohtrix Point Never. This deluxe remastered edition presents the album in full with all original liner notes.
ABOUT MORT GARSON: Morton S. "Mort" Garson was a Canadian-born composer, arranger, songwriter, and pioneer of electronic music. He is best known for his albums in the 1960s and 1970s that were among the first to feature Moog synthesizers. His bestknown album is Mother Earth's Plantasia, a 1976 Moog album designed to be played "for plants and the people who love them." Sacred Bones Records has undertaken the project of giving official, licensed reissues to key releases from Mort Garson's catalog, with the intention of bringing these bold masterpieces to a 21st century audience."