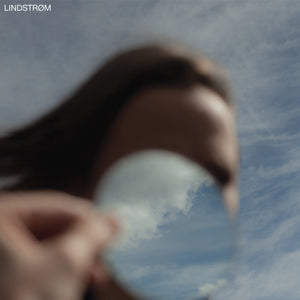 LINDSTROM - ON A CLEAR DAY I CAN SEE FOREVER VINYL (LTD. ED. CLEAR)
Regular price £18.99 £14.99 Sale
LIMITED EDITION CLEAR VINYL
Release Date: 1st November 2019
The new album from the Norwegian electronica maestro 
Hans-Peter Lindstrøm, aka 
Lindstrøm, is the biggest left-turn of his career yet! Having made his name with his iconic Scandi-disco-techno sound, Lindstrøm has experimented over the years. But after a live commissioned piece for Norway's premiere art centre Henie Onstad Kunstsenter, in which he utilised 30+ synths and drum-machines during his performances - it changed his view of making electronic music. This is the
 first time Lindstrøm has ever made an album entirely with hardware instead of computer-plugins and what has resulted is his most interesting, abstract and ambient work to-date! 
FFO: Prins Thomas, The Field, Kutiman, Oneohtrix Point Never
""I felt totally unrestrained making this album" says Lindstrøm about his 6th solo album On A Clear Day I Can See You Forever (a title inspired by the 1970's musical On A Clear Day You Can See Forever starring Barbra Streisand). "I've listened to Robert Wyatt's solo albums and his Matching Mole's debutalbum a lot lately. It so effortless, fearless and free. And not insisting. I was very inspired by this". In the autumn of 2018, Lindstrøm composed a commissioned piece for Norway's premiere art centre Henie Onstad Kunstsenter. Sketches from the three sold-out performances became the foundation for the new tracks. "I decided to keep some of the initial ideas and develop them further. All the songs are based on long one-take recordings", says Lindstrøm "Also I've been very conscious about the music on the album not exceeding the length of the physical limitations of the vinyl-format, finding that 2 long tracks on each side were the perfect balance for this album". This is also the first time ever Lindstrøm has made an album entirely with hardware instead of computer-plugins. He utilised thirty plus synthesizers and drum-machines during his performance at Henie Onstad Kunstsenter. The experience inspired him to embrace a similar set-up when making the album. "The joy of making music on actual physical objects and devices makes a lot of sense to me now. After working on a computer for over 15 years, I don't think I'll ever look back" he says with an almost childlike excitement. It was the accessibility to his enviable collection of music gear – largely consisting of sought after synthesizers – that allowed Lindstrøm to experiment so freely with ideas and soundscapes. "The title track is a 10-minutes improvisation on the Moog Memorymoog. I liked the loose feel so I decided to keep everything unedited. The other tracks were written and arranged prior to the recordings. I then set up the instruments needed for my sessions, then recorded more or less everything in a single take. I'm really happy with the way this album came together." Lindstrøm has cited classical music as an inspiration the last couple of years "I used to study classical music at school. Back then I was listening to a lot of Opera, orchestral music and solo music on the piano. Listening to classical music again has been a revisit to my childhood days, just like I did when I embraced the 80s in the early 2000s" Once embracing the freedom and the joy of making music without inhibitions, immersing himself in to the physical realm of making music with hardware, Lindstrøm learned something new not only about music – but about himself. "I guess I've been trying to re-educate myself"."