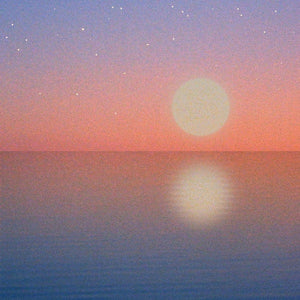 LIGHTNING BUG - OCTOBER SONG VINYL (OPAQUE WHITE LP)
Regular price £14.99 Sale
OPAQUE WHITE VINYL LP
Release Date: 24th April 2020
This gem of a record from last year finally gets a vinyl release! October Song is the second release from Lightning Bug, the New York trio who conjure up shoegaze and dream-pop soundscapes and blend them with ambient drone workouts, accompanied by Audrey Kang hushed vocals. Imagine somewhere between My Bloody Valentine and Grouper. Lightning! 
For Fans Of/You May Also Like: Grouper, Peel Dream Magazine, Long Beard, Ellis
"Grounded in a tightly knit friendship and an intuitive musical bond, Lightning Bug's music, an enveloping mix of rapturous shoegaze, longing balladry, and ambient soundscapes, sits at the centerpoint of a creative exchange among songwriter Audrey Kang, multi-instrumentalist Kevin Copeland, and producer Logan Miley. Despite a knack for sonic eclecticism, each Lightning Bug record holds a magnetic sense of cohesion. Lyrically, the songs document Audrey navigating a relationship with her own humanity, memories fraught with joy and pain, and the constant cycle of tension and release necessary in developing self-trust. Lightning Bug's music is then the manifestation of dialogues: a musical dialogue amongst members of a sacred creative partnership and an internal one as Audrey plumbs the depths of her own foundation."