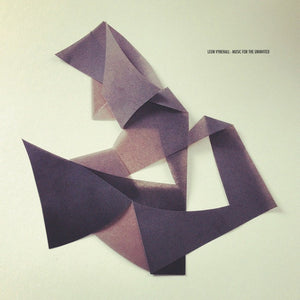 LEON VYNEHALL - MUSIC FOR THE UNINVITED VINYL (IMPORT)
Regular price £24.99 Sale
INTERNATIONAL IMPORT 2x12" 
Release Date: 17th March 2014
Funky jazz-drenched & nostalgia-vibin' deep-house covered in beautiful string arrangements.
Debut (mini)LP from the previously Brighton-based producer. Having already made a name for himself with head-turning releases on well established UK house labels such as Aus and Well Rounded Housing Project  Leon Vynehall has made a home at Martyn's 3024 label  off the back of his 3024 debut – 2013's exceptional Open EP. Music for the Uninvited is Vynehall's most compelling release yet. Inspired by the hip-hop and funk tapes his mum played in the car as a kid - particularly the compressed feel of the format which heavy inspired the feel and production of the record. Moving around the loose 'tech-house' genre Vynehall creates euphoric funk-filled passages. Up-beat jazz-tinged and with some garage influence for good measure! 
FFO: Dauwd Floating Points. Erdbeerschnitzel