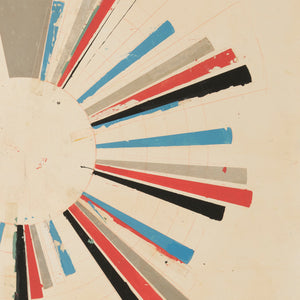 LAND OF TALK - INDISTINCT CONVERSATIONS VINYL (LTD. ED. OPAQUE RED GATEFOLD)
Regular price £19.99 £14.99 Sale
LIMITED EDITION OPAQUE RED VINYL GATEFOLD
Release Date: 31st July 2020
The Canadian indie-folk-rock band led by Elizabeth Powell (who have been a personal favourite for a long time) follow-up their sensational 2017 'come-back' album,Life After Youth, with more of the good stuff. Indistinct Conversations sees Powell laying it all on the line, offering us both her most personal and emotional record with a dark and sinister undertone, but, as always, buoyed by Powell's unique and utterly incredible voice as well as her genius melody making. If you've missed out on this incredible band then make sure you don't let it happen any longer! 
FFO: Hop Along, Big Thief, Middle Kids, Great Grandpa
"Indistinct Conversations is the new album from Land of Talk - the Montreal-based band led by Elizabeth Powell. The album's first single "Weight of That Weekend," finds Powell delivering a soulful, impassioned plea over an expansive musical terrain. "'Weight of That Weekend' is a recognition of having been on the receiving end of a lifetime of sexual coercion, assault, boundary violations, and subsequent gaslighting. It all just came to light after an especially heavy weekend a few summers back," explains Powell. "I was so sick of carrying all this weight that wasn't mine to bear. So sick of being owned by all of this. Imposed on me mostly by men. I grew so sick of suffering and being slowed-down by this weight. The song is a prayer for a lightness of being. A prayer for capital 'L' Love." All 11 songs on Indistinct Conversations were written by Powell (vocals/guitar/keys), and share the hallmarks of the Land of Talk sound: her silvery vocals; masterful, at times cacophonous guitar playing; and a stream-of-conscious lyricism—here perhaps at her most emotionally vulnerable and honest. Powell produced and arranged the tracks together with her bandmates Mark "Bucky" Wheaton (drums/keys) and Christopher McCarron (bass), and the trio recorded the album in a studio built by McCarron in Wheaton's apartment basement. Indistinct Conversations follows 2017's acclaimed Life After Youth—at the time Land of Talk's first album in seven years."