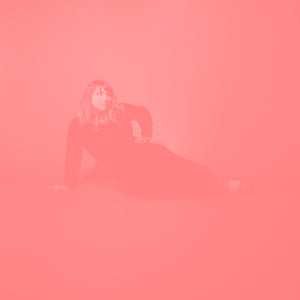 KISSISSIPPI - SUNSET BLUSH VINYL (LTD. ED. PINK & YELLOW IN CLEAR SPLATTER)
Regular price £14.99 Sale
LIMITED EDITION PINK & YELLOW IN CLEAR SPLATTER VINYL
Release Date: 15th June 2018
Limited edition press of 500. The debut album from the Philly-based musician Zoe Reynolds, aka Kississippi, is a masterclass in sunny sounding emotive music that hits the sweet spot between indie-rock and dream-pop. Jammed full of beautiful vocal melodies, catchy hooks and guitar riffage - this is the perfect summer road-trip companion!
For Fans Of: Snail Mail, Forth Wanderers, Half Waif, Soccer Mommy
"Since 2014, Zoe Reynolds has been making music under the Kississippi moniker, but the release of her debut full length Sunset Blush signals a significant change for the Philadelphia-based musician. Following a series of demo releases and EPs, including the 2016 standout We Have No Future, We're All Doomed, Zoe Reynolds has finally found her voice, calling the album "an honest recognition" of the music she always wanted to make. It's an album of sun drenched dream pop that is emotive, sunny, and hook-laden."