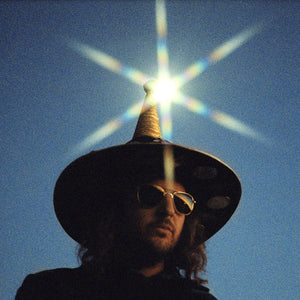 KING TUFF - THE OTHER VINYL (LTD. 'LOSER' ED. BLUE)
Regular price £21.99 £14.99 Sale
LIMITED 'LOSER' EDITION BLUE VINYL
Release Date: 13th April 2018
Kyle Thomas, aka King Tuff, returns with a reinvention of his psychedelic garage-rock by way of 70s-era Bob Dylan via Sparklehorse and Black Rebel Motorcycle Club but with some serious funk! This is by far his most serious and concise record to-date, proving that the new King Tuff means business - gone are the wacky guitars and goofy vocals and the production is clearer and more beefier. With the addition of plenty of horns, harmonicas, Southern country twangs and bad-ass boogie bass The Other will make you sit up and take notice of a new era of Mr. King Tuff!
FFO: Ty Segall, Black Rebel Motorcycle Club, Bob Dylan, Sparklehorse
"The ten tracks that make up The Other represent a kind of psychic evolution for King Tuff. No less hooky than previous records, the new songs ditch the goofy rock-and-roll bacchanalia narratives of earlier records in favor of expansive arrangements, a diversity of instrumentation, and lyrics that straddle the fence between painful ruminations and a childlike, creative energy untarnished by cynicism. The soulful and cosmic new direction is apparent from the album's first moments: introduced by the gentle ringing of a chime, acoustic guitar, and warm organ tones, The Other is a narrative of redemption born of creativity. As Thomas sings about being stuck in traffic, directionless, with no particular reason to be alive, he hears the call of "the other," a kind of siren song that, instead of leading towards destruction, draws the narrator towards a creative rebirth. Elsewhere, tracks like Thru the Cracks and Psycho Star balance psychedelia with dayglo pop hooks. "The universe is probably an illusion, but isn't it so beautifully bizarre?" he asks on 'Psycho Star,' providing one of the record's central tenets. At a time when everything in the world feels so deeply spoiled and the concept of making meaning out of the void seems both pointless and impossible, why not try? Thomas self-produced the record, as he did his 2007 debut, Was Dead, but on a far grander scale. He recorded it at The Pine Room, the home studio Thomas built to work on the record, and playing every instrument aside from drums and saxophone. He pulled Shawn Everett (War On Drugs, Alabama Shakes) in to assist with the mixing process. While it would be easy to think of The Other as a kind of reinvention for King Tuff, Thomas views the entire experience of the record as a kind of reset that's not totally removed from what he's done in the past."