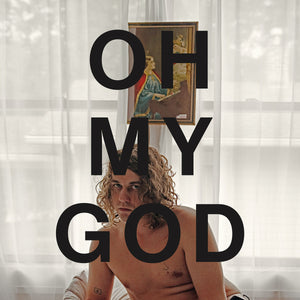 KEVIN MORBY - OH MY GOD VINYL (LTD. ED. BLUE 2LP GATEFOLD)
Regular price £21.99 Sale
LIMITED EDITION BLUE 2LP VINYL GATEFOLD
Release Date: 26th April 2019
The talented Mr. Morby brings forth his fifth album of country-fied, Americana folk-rock and adds a gallon of gospel to the mix to give some more Southern sway to his output, and 'oh my God' is it good!
FFO: Bill Callahan, Purple Mountains, Molly Burch, Steve Gunn
"Throughout his four solo albums and myriad records of various collaboration, Kevin Morby has recognized in his work the ubiquity of an apparent religious theme. Though not identifying as 'religious' in the slightest, Morby - the globetrotting son of Kansas City who has made music while living on both coasts before recently returning to his Midwestern stomping grounds - recognizes in himself a somewhat spiritual being with a secular attitude towards the soulful. So, in an effort to tackle that notion head-on and once- and-for-all, he sat down in his form of church - on planes and in beds - and wrote what would become his first true concept-album: the lavish, resplendent, career-best 'Oh My God'. "This one feels full circle, my most realized record yet," says Kevin. "It's a cohesive piece; all the songs fit under the umbrella of this weird religious theme. I was able to write and record the album I wanted to make. It's one of those marks of a life: this is why I slept on floors for seven years. I've now gotten the keys to my own little kingdom, and I'm devoting so much of my life to music that I just want to keep it interesting. At the end of the day, the only thing I don't want is to be bored. If someone wants to get in my face about writing a nonreligious religious record? Thank god. That's all I gotta say.""