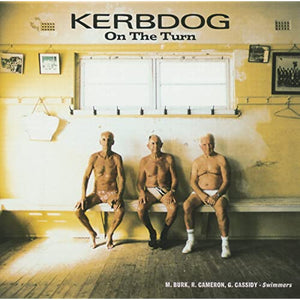 KERBDOG - ON THE TURN VINYL RE-ISSUE (LTD. ED. YELLOW)
Regular price £19.99 Sale
LIMITED EDITION YELLOW VINYL RE-ISSUE
Release Date: 27th November 2020
"Cult Irish alt-rock quartet Kerbdog re-release their second album, 1997's "On The Turn", their last full studio album before their first break-up in 1998. The band's songs were inspired by the likes of Husker Du and Bob Mould's subsequent work in Sugar - both direct and melodic, heavy but immediate. The crowds at their reunion shows in recent years were often five times the size of those on the original "On The Turn" tour, indicating that enthusiasm for Kerbdog's music has only increased over the passing decades.
Simon Neil, Biffy Clyro: "Kerbdog are one of the most underrated bands ever. "On The Turn" should be part of everyone's rock education. They opened my eyes to what was possible with riffs and melody and they're the reason we worked with Garth Richardson on our last three records. It's a crime that Kerbdog are not held aloft by every band in the country as heroes."

Frank Turner: "Kerbdog were one of my gateway bands. I got into them through Kerrang! cover-mount CDs and they were just unlike anything I'd ever head at the time – so powerful, heavy and yet melodic. They remain one of my favourite bands.""