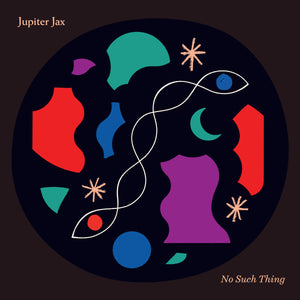 JUPITER JAX - NO SUCH THING VINYL (LTD. ED. LP)
Regular price £18.99 £15.99 Sale
Release Date: 25th September 2020

The Maltese music man is finally back with his first new album since a store favourite in 2015's 
Visions. No Such Thing
 is another set of dreamy downtempo deep-house with touches of breezy 
Balearic breakbeat and jazz flourishes. 
Jumpin
' Jax!
FFO: Botany, Maurice Fulton, Erdbeerschnitzel, DJ Richard
"The music of Maltese producer Rudi Agius aka Jupiter Jax has always felt as much defined by mood as movement, guided by the "specific melancholy" of specific melodies. His latest long-player skews even more cinematic, conjuring twilit gardens and crooked city streets, windswept and warped by memory: No Such Thing. Inspired by notions of escape and the unknown, and threaded with dexterous live instrumentation, the album treads vibrant hybrids of moonrise electronica, downtempo dream house, and Balearic breakbeat, brooding but breezy, a Mediterranean midnight of the mind. Agius speaks of his songs in terms of intuition and inevitability, how and where they transport the listener. These twelve tracks slip between senses and spheres, interplanetary but placeless, noir glimpses of ghostly coastlines and re flective reveries. Flutes, trumpets, voices, and percussion contour his club designs with a tactile fluidity, jazz accents reflecting off rain- slicked marble harbors, the wakening dawn still worlds away."