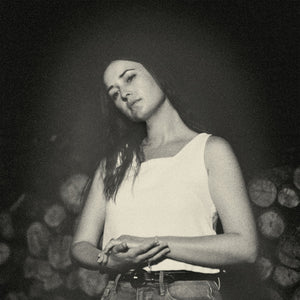 JESS WILLIAMSON - SORCERESS VINYL (LTD. ED. 'CRYSTAL BALL' COLOURED)
Regular price £19.99 Sale
LIMITED EDITION 'CRYSTAL BALL' COLOURED VINYL

Release Date: 15th May 2020
VENUS VINYL OF THE MONTH - MAY

 

2020
The 4th and best album thus far from the Texas-born singer-songwriter Jess Williamson, who writes heartfelt country songs repurposed into indie-pop and folk-rock classics. Sorceress centres on Williamson's incredible voice that can go from a hushed hum to a barnstorming boom and accompanies the countrified folk, pop and rock perfectly. Sorcey! 
FFO: Faye Webster, Angel Olsen, Gia Margaret, Julia Jacklin
"We're in the midst of an occult revival, in large part because people are searching for meaning. As the esoteric scholar Erik Davis wrote, "We turn to psychedelics, the occult, meditation, not just as another form of ideology, but because they reflect something true about the situation we're in." Magic is something that can live in chaos and make use of chaos, and these are chaotic times. Jess Williamson's Sorceress, her fourth album and second with Mexican Summer, arrives during this cultural moment. Fittingly, it addresses these issues via personal epiphany and offers revelation in the real sense of the word. Across eleven country western prayers and pop incantations, Williamson melds the magical with the day-to-day, and makes it feel universal. On the title track, a gorgeous fireside ballad that finds her accompanied by the chirps of cicadas, she sings "Yes, there's a little magic in my hat / But I'm no sorceress." The thing is, she certainly sounds like one. Sorceress is polished and assured and it hits immediately. The Texas singer and songwriter makes deeply felt songs that orbit around her powerful voice, a voice that's strong and vulnerable, big-room flawless, quietly ecstatic, and next-to-you intimate. When she has something to say, even when it's a kind of Dolly Parton whisper, you listen."