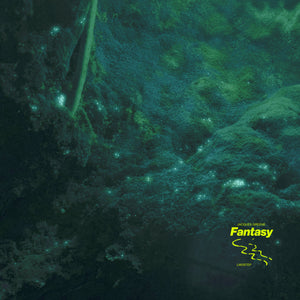 JACQUES GREENE - FANTASY VINYL (LTD. ED. FOREST GREEN 12")
Regular price £15.99 Sale
LIMITED EDITION FOREST GREEN 12" VINYL
Release Date: 8th April 2022


"Jacques Greene returns with an essential new work alongside Joel Ford, Satomimagae (RVNG) and Leanna Macomber.
'Fantasy' pushes Greene further into his downtempo and ambient influences than ever before.
Available on forest green vinyl with an exclusive song, 'Restless'.
Since releasing his last studio album, 'Dawn Chorus', in 2019, Jacques Greene has scored the short film 'Exhaust', starring Jimmie Fails ('The Last Black Man in San Francisco'), Glenn Kaino's installation piece 'Tidepools' (alongside Nosaj Thing), and video game 'Homeschool'.
Jacques has released remixes for artists such as Para One, DC Salas, Amtrac, Kllo, Elohim, Kacy Hill and Montreal disco legends Lime. In 2020 he made headlines for creating 'Promise', the first single released with an associated NFT that staked the owner to music publishing. In 2021 Greene released 'ANTH01', a reissue compiling his first few years of releases across various labels, alongside unheard tracks from the era."