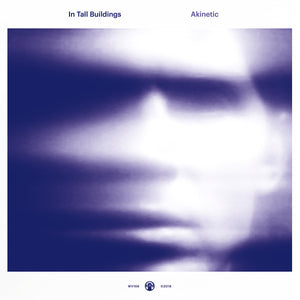 IN TALL BUILDINGS - AKINETIC VINYL (LTD. ED. WHITE)
Regular price £22.99 £15.99 Sale
LIMITED EDITION WHITE VINYL
Release Date: 2nd March 2018
The 3rd album from In Tall Buildings, aka the extremely talented Chicago musician Erik Hall, is a thing of beauty.
 

Hall has a strikingly similar voice to Sufjan Stevens and his music is not far off with its electronica brushes over delicate folk rock. Yet there is a stunning simplicity to his songwriting which is a spin on classic pop musical arrangements. This is a triumph and his best record yet!
FFO: Sufjan Stevens, S. Carey, Bon Iver, The War On Drugs
"
Akinetic
, the new album from Chicago songwriter and multi-instrumentalist Erik Hall's one-man polymathic project In Tall Buildings sees its creator plunge headlong into allegories of communication, loss, impulse, vice, and mass-denialism. With the addition of producer and engineer Brian Deck (Modest Mouse, Iron and Wine) Hall crashes through the aforementioned subject matter with brightness and lucidity, yielding his most intelligent and focused songwriting yet. Working out of his house with Deck in Pilsen, Chicago, Hall's efforts yield ten tracks of spacious and textured handmade pop, comprising one of the most sharply written and deftly recorded home-studio albums in memory."