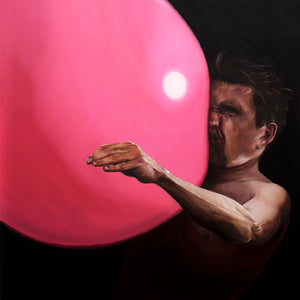 IDLES - ULTRA MONO VINYL (LTD. ED. 'VORTEX' COLOURED/OR/LTD. DELUXE ED. GATEFOLD W/ 28-PAGE CATALOGUE)
Regular price £18.99 Sale
VERSION 1: LIMITED EDITION 'VORTEX' COLOURED VINYL
VERSION 2: LIMITED DELUXE EDITION VINYL GATEFOLD W/ 2 FRONT COVERS 28-PAGE 11" X 11" CATALOGUE & DEBOSSED MATTE COVER
Release Date: 25th September 2020
On the crest of a wave, the social-commentating British punks are back with their most ambitious album yet. Big, brooding and bonkers but bouncing with a positive message. Motivators!
For Fans Of/You May Also Like: Shame, Viagra Boys, Chubby & The Gang, TV Priest
"Following 'Brutalism' (2017) and 'Joy as an Act of Resistance' (2018), two releases that garnered global critical acclaim, IDLES return with their highly anticipated third album - 'Ultra Mono'. Sonically constructed to capture the feeling of a hip hop record (including production contribution from Kenny Beats), the album doubles down on the vitriolic sneer and blunt social commentary of their past work. Not far beneath the surface of their selfadmitted sloganeering lies a deeply complex and brutally relevant album that chews up clichés and spits them out as high art for the masses. Features guest vocals from Jehnny Beth (Savages) and contributions from Warren Ellis (Nick Cave and the Bad Seeds), David Yow (The Jesus Lizard) and Jamie Cullum. This is momentary acceptance of the self. This is 'Ultra Mono'. Video for 'Model Village' was directed by Michel Gondry ('Eternal Sunshine of the Spotless Mind')."