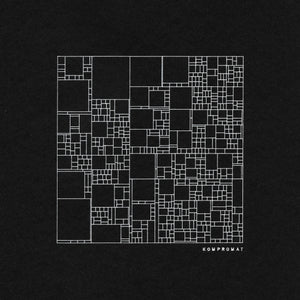 I LIKE TRAINS - KOMPROMAT VINYL (LTD. ED. VARIANTS)
Regular price £21.99 £13.99 Sale
Release Date: 25th September 2020
The Leeds band's first album in 8 years sees them tackling a new sound under new social conditions. Taking on the post-punk posturing of their British heroes 
Joy Division, The Birthday Party and Gang of Four, 
KOMPROMAT
 is a perfect album for a poignant time!
FFO: Joy Division, The Twilight Sad, Shame, Ought
"I LIKE TRAINS return with their razor-sharp new record KOMPROMAT. The Leeds band's first studio album in eight years deals with knotted themes of information; how we consume it, and how we can possibly make any sense of it in an age of constant bombardment. It digs beneath populism's rise, from the divide and conquer tactics that caused Brexit in the UK, to the ascent of Trump in America and the subsequent reign of lies and misinformation, to discover the grubby hands that have engineered it all. I LIKE TRAINS - made up of Martin (vocals/guitar), Alistair Bowis (bass), Guy Bannister (guitar/synths), Simon Fogal (drums) and Ian Jarrold (guitar) - have never shied away from confronting the possibility of humanity's collapse, of course. Early records, like the towering, Godspeed-influenced Progress Reform (Fierce Panda, 2006) and Elegies to Lessons Learnt (Beggars Banquet, 2007) took tales of tragic characters and events from history and applied them to the modern day, while He Who Saw The Deep (2010) looked uneasily ahead to the climate change battle we stand on the precipice of losing. Previous album The Shallows (2012) focused on how the internet and smart technology is re-wiring the human mind and affecting our concentration spans. KOMPROMAT simultaneously sounds like none of those records, yet also contains DNA from all of them. The group have gone back to go forwards in some ways, returning to some of the primary influences that caused them to first form back in 2004: Joy Division, The Birthday Party, Gang of Four, Television and The Velvet Underground. It marks a welcome return for a band who remain a singular presence away from the ebb and flow of UK guitar music fashion; a band in their own orbit, working to their own distinctive style."