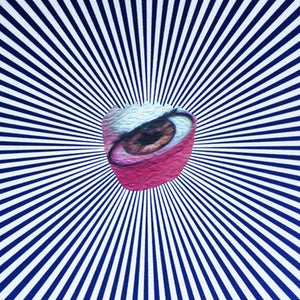 HAPPYNESS - FLOATR VINYL (LTD. ED. CLEAR)
Regular price £18.99 £14.99 Sale
LIMITED EDITION CLEAR VINYL

Release Date: 1st May 2020
Happyness is back! After a 3 year hiatus, 
Jonny Allan and Ash Kenazi are back together again to give us some more Happyness. A lot has changed for both of them during their time away - with drummer Ash reborn into a fearless drag queen. Their music still has that comforting mix of 90's and 00's American indie-rock (ala Elliott Smith, Sparklehorse, Broken Social Scene, et al.) as well as a cheeky nod to 90's Brit-pop ala Primal Scream. Floating happy!
FFO: Broken Social Scene, Disq, Wolf Parade, Deerhunter
"Happyness' third LP comes after a hiatus of almost three years for the band. Core members Jonny Allan and Ash Kenazi describe the record as 'both a break-up and a coming out album', it having been spawned from a period of turmoil and the subsequent major shifts in the lives and outlooks of the band; most visibly, drummer Ash Cooper's emergence from a supporting role into a fearless drag queen to co-front the project with singer Allan. Floatr sits in tone somewhere between the ragged euphoria of Weird Little Birthday and the lush balladry of Write In, and with a fresh injection of characteristically mad, artfully self-aware lyrical turns (first single "Vegetable" references Chumbawumba, drag queen Jujubee, vaping and Scientology's E-meter auditing process all in the space of less than 4 minutes) - it seems the band may be entering their most thrilling era yet. Happyness, to the runway."