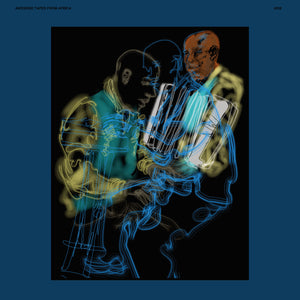 HAILU MERGIA - LALA BELU VINYL (LP)
Regular price £20.99 £17.99 Sale
Release Date: 23rd February 2018
The story of the Ethiopian jazz musician Hailu Mergia is quite something - having made seminal Ethio-jazz records in his homeland in the 70s, moved to the USA, ending up as a cabby, only to be re-discovered years later by the people at Awesome Tapes From Africa. After re-issues of his previous records - this is his first new material in over 15 years! And it's just what you'd hoped with its funky African rhythms, ornate organs and meandering movements. Welcome back Hailu!
For Fans Of: William Onyeabor, Mulatu Astatke, Dur-Dur Band
"
First new LP in over 15 years. Builds on 3 successful ATFA reissues of Mergia's music. Legendary artist still active after decades of historic work. Modern Ethiopian jazz built on ancient scales and standards. Capping several successful years traveling the world performing to audiences big and small, Hailu Mergia's Lala Belu has been a long time coming. It builds on Mergia's remarkable career resurgence over the past few years. Beginning in 2013 with the reissue of his dreamy Hailu Mergia and His Classical Instrument followed by the enormous success of his seminal Ethio-jazz masterpiece Tche Belew and continuing with last year's widely acclaimed Wede Harer Guzo, Mergia has received considerable accolades from listeners and press globally, including The New York Times, Pitchfork and The Wire. His old recordings are cherished revelations for Ethiopian music fans; however, Mergia's return to the stage has been just as inspiring and electrifying. Mergia's vintage recordings are known for an inherently mysterious and worn-in quality, while his new recordings echo his band's 21st century live show with modern instrumental interpretations of crucial Ethiopian standards and Mergia's own original compositions. Tony Buck (drums) and Mike Majkowski (bass), who have backed Mergia on tour throughout Europe and Australia, form the bass-drums trio on the recording. Having played venues from Radio City Music Hall and the Kennedy Center to jazz festivals, rock clubs and DIY spaces all over North America, Europe and Australia, Mergia and Awesome Tapes From Africa want to document this moment in his landmark career with a snapshot of Mergia's current sound. Since he emigrated from Ethiopia and built a life in Washington, D.C. around 1981—where he remains working as an airport taxi driver when he is not on tour—Mergia's career has followed a humble trajectory. He made a few recordings in America but they didn't easily reach fans back home. He kept making music on his own and with friends but after the early 80's his gigs in the U.S. mostly dried up. It wasn't until he began working with Awesome Tapes From Africa and putting together bands with the help of booking agents and musicians in Europe and the U.S., that he was able to chart a new path. With a broad audience of young listeners in diverse venues and distant locales, at age 71, Mergia is enjoying his comeback and is not slowing down."