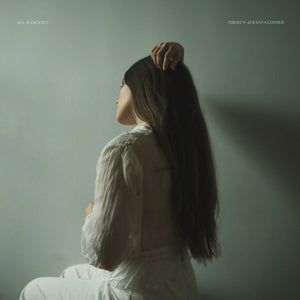 GIA MARGARET - THERE'S ALWAYS GLIMMER VINYL (LP)
Regular price £15.99 £14.49 Sale
Release Date: 24th May 2019
The UK release of Gia Margaret's incredible debut album from last year! The Chicago singer-songwriter self-produced There's Always Glimmer, which is a glorious mix of folk, indie-pop, ambient electronica and shoegaze textures that give it a timeless, classical feel. If you missed out on this last year, then don't sleep on it again!
For Fans Of: Julia Holter, Grouper, Sun June, Tomberlin
"This is the debut self-produced album by Gia Margaret that went from a low-key release in the US last summer to ending the year across multiple international critics' Best Of lists (including Gorilla vs Bear & Line Of Best Fit). Finally getting the release outside of North America it richly deserves, There's Always Glimmer is an accomplished debut whose fragile, intimate beauty has already captured many hearts. Informed by the likes of Juliana Barwick, Stina Nordenstam and Linda Perhacs the album threads elements of folk, shoegaze and ambient electronics whilst retaining the exposed charm of her early bedroom recordings."