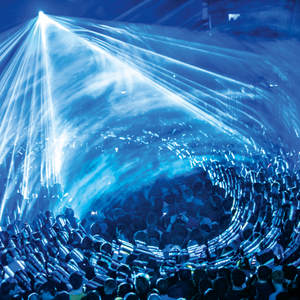 FLOATING POINTS - BIAS VINYL (LTD. ED. 12")
LIMITED EDITION 12" VINYL
Release Date: 10th April 2020
The multi-talented British experiemental electronica and jazz artist Sam Shepherd, aka Floating Points, brings us 2 alternative versions of the standout dancefloor track 'Bias' from last year's crticially-acclaimed album
 

Crush. A '

Mayfield Depot Mix' coming in over twice as long, which stems from a performance at the end of 2019 as part of the Warehouse Project series, and also an extended cut accompany the original. Bliss!
For Fans Of/You May Also Like: Four Tet, Leon Vynehall, Lone, Jacques Greene
"Last year Sam Shepherd aka Floating Points released Crush. As is typical of his career so far, the album defies all expectations - solidifying his position as one of Britain's most respected electronic artists. Crush received widespread critical praise including a cover feature with DJ Magazine, 9/10 'Album of the Month' from both Mixmag and Future Music and 9/10 from Loud and Quiet as well as 8/10 from Crack, The Line of Best Fit, Uncut and more. Following the album release Shepherd went on to play a sold out show at Printworks debuting his innovative new live show to rave reviews, you can watch the full set back via RA here. Today Shepherd has shared two new versions of album highlight 'Bias', a track which was praised both for its "sense of air, as if you can sense the room it was recorded in" (DJ) as well as "a drop so nasty it could send your pulse out of kilter" (Mixmag). Bias began to morph and expand during Shepherd's live shows and today he presents a recorded version based on those exciting, in the moment improvisations. The Mayfield Depot mix stems from a performance at the end of 2019 as part of the Warehouse Project series. Named for the Manchester venue, the mix is based around a live recording from the night with crowd noise bleeding into Shepherd's microphone, giving a palpable sense of energy in the room. The extended mix stretches out the album version of Bias, unfolding new layers and giving even greater depth to that satisfying build. Shepherd also recently shared a new mix 'Dialogue Between Dreamers Pt. One'. Made during lockdown with time to reflect on the records he returns to again and again for comfort, the mix traverses soul, jazz and country, with rarities alongside tunes from Steve Kuhn, Susan Pillsbury, Family Circle and more."