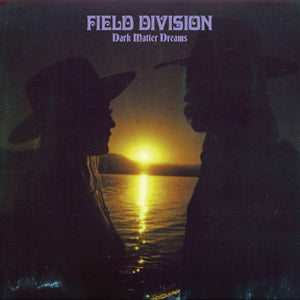 FIELD DIVISION - DARK MATTER DREAMS VINYL (LTD. ED. SILVER GATEFOLD)
Regular price £20.99 £13.99 Sale
LIMITED EDITION SILVER VINYL GATEFOLD
Release Date: 22nd June 2018
The duo of Evelyn Taylor and Nicholas Frampton, aka Field Division, return with their second album and first for Bella Union. Dark Matter Dreams is a folk-rock fuelled festival of the 'good old days' of 70's folk-rock and harks back to the likes of Crosby, Stills, Nash & Young, and especially Fleetwood Mac with Taylor and Frampton coming off like the contemporary answer to Stevie Nicks and Lindsey Buckingham. But there are enough original and modern sounds to make sure the record nods to the past as opposed to simply being stuck there.
FFO: Fleetwood Mac, Sunflower Bean, Jonathan Wilson, First Aid Kit
"Field Division is Evelyn Taylor and Nicholas Frampton. Four years on from the sumptuous dream-folk of their debut EP, 2014's Reverie State, the Des Moines duo flex all their lung-power on their debut album, Dark Matter Dreams. Written on the road, where the duo has been living even when not touring, it's a sweeping album with rock vigour and the spark of deeply held convictions, nurtured in the face of widespread modern disillusionment. Vintage influences include Buckingham Nicks, Led Zeppelin, All Things Must Pass, The Beatles, and the 1960s / 1970s Laurel Canyon scene, but make no mistake: this is an album that lives and breathes for today."