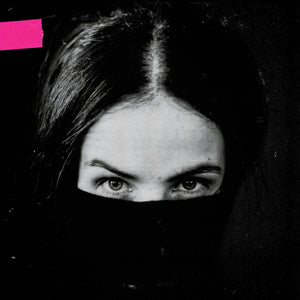 ELA MINUS - acts of rebellion VINYL (LTD. ED. SILVER + 24" x 24" POSTER)
Regular price £22.99 Sale
LIMITED EDITION SILVER VINYL + 24" x 24" POSTER
Release Date: 23rd October 2020
The debut album from the New York-based Colombia-born musician and producer Gabriela Jimeno, aka Ela Minus. 
acts of rebellion
is
 a brooding bash of 
coldwave
 club with 
punked
 up techno and it's incredibly addictive! Rebel.
For Fans Of/You May Also Like: Kelly Lee Owens, Marie Davidson, Kate NV, Jenny Hval
"Domino are extremely proud to present 'acts of rebellion', the debut album from Ela Minus. 'acts of rebellion' is a call to fight, to live, to be present. An optimistic, uplifting album, it's a record of small details and grand gestures, a manifesto of simplicity, a record brimming with life. Colombia-born and raised musician Ela Minus wrote, performed and produced the collection entirely alone. Self-made and punk in spirit - Ela puts her own spin on traditional electronic music. She designs and builds hardware synthesizers and, as a selfimposed rule, no sound in her work is generated inside a computer. Creating complex, technical electronic music that exudes a vibrant warmth and a stark, celebratory affirmation that our breaths aren't infinite. A collection of songs about the personal as political and an embracing of the beauty of tiny acts of revolution in our everyday lives. Throughout, a sense of urgency and a call to arms is mixed with this love and appreciation for reality - because even revolutionaries need to leave space for simple human interaction."