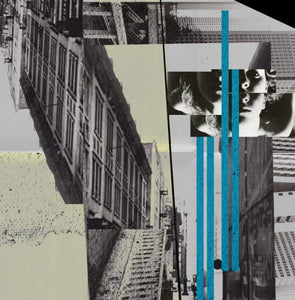 EGYPTIAN BLUE - BODY OF ITCH VINYL (SUPER LTD. ED. 'LOVE RECORD STORES' 12")
STRICTLY 1 PER CUSTOMER - ANY MULTIPLE ORDER WILL NOT BE ACCEPTED
SUPER LIMITED EDITION 'LOVE RECORD STORES' 12" VINYL
Release Date: 20th June 2020  **Not Expected to Arrive Until 25th September**
Super limited-edition LOVE RECORD STORES release. Available from 9am on Saturday 20th June, on a

 first come first served basis. Strictly 1 per customer.
"Egyptian Blue's debut EP 'Collateral Damage' made the Brighton-based newcomers a compelling proposition. Between their jolting, groove-orientated post-punk attack and their polemic lyrical approach, the quartet made moves in all of the right places. Lead track 'Collateral' was playlisted at 6 Music, while further airplay came from Jack Saunders, Steve Lamacq, Huw Stephens and John Kennedy. Meanwhile, they took their visceral live show on the road with The Murder Capital and YAK, and they also played All Points East on a bill headed by The Strokes. Now Egyptian Blue build on that burgeoning reputation by sharing their new single 'Never'. It's the first track to preview their second EP 'Body of Itch', which will be released by Yala! Records. Again produced by Theo Verney (FUR, TRAAMS), 'Never' finds Egyptian Blue's taut angular rhythms providing the foundations for their energised cocktail of euphoria and exasperation. The band's trademark dual vocal attack demands attention; first with Leith Ambrose pleading for meaning and value in a caustic era of media misinformation, and then with him and Andy Buss sharing the closing call-and-response mantra "deception!""