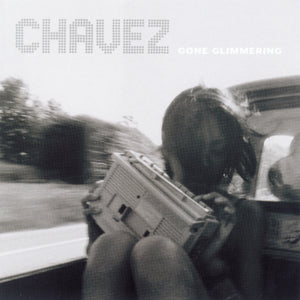 CHAVEZ - GONE GLIMMERING VINYL (LTD. 25TH ANNIVERSARY ED. 2LP GATEFOLD)
Regular price £24.99 £19.99 Sale
LIMITED 25TH ANNIVERSARY EDITION 2LP VINYL GATEFOLD
Release Date: 23rd October 2020

The 25
th
 anniversary of the debut album from the American alt-rock band that smashed out two absolute classic records within as many years and then disappeared leaving with cult-status and a prolonged pining for more. Gone glimmering indeed!
FFO: Superchunk, Knot, Drahla, Pixies
"To celebrate the 25th Anniversary of 'Gone Glimmering', Matador are releasing this double LP edition in a new gatefold jacket, freshly remastered by Greg Calbi. Includes the tracks from the 'Repeat The Ending' single and the 'Pentagram Ring' EP, on vinyl for the first time. First released on May 23, 1995, 'Gone Glimmering' remains an unparalleled slab of visceral rock-action 25 years on - evoking the spooky power and mystery of 1970s hard rock while charting a course toward a future guitar music where dissonance, hooks and brain crushing beats might thrillingly exist at once."