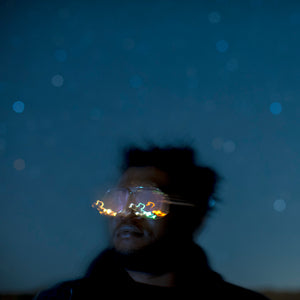 BRANDON COLEMAN - RESISTANCE VINYL (LTD. ED. 180G CLEAR 2LP)
Regular price £23.99 £14.99 Sale
LIMITED EDITION 180G CLEAR 2LP VINYL
Release Date: 14th September 2018
The debut album from the Kamasi Washington band's keyboard/keytar player, Brandon Coleman. Washington has dubbed Coleman 'Professor Boogie' and within the first few seconds of Resistance, it is clear that this is an incredibly apt name for someone keeping the funk alive in 2018. The record is a funk opus which can be traced back to the early days of George Clinton's Funkadelic and Parliament through to modern day funkmiesters like Thundercat and Dam Funk. Resist the funk no more - you'll have yourself a funking good time!
FFO: Thundercat, Kamasi Washington, Kamaal Williams, Kutiman
"Brainfeeder present Resistance - a 2018 Funk odyssey by keyboard maestro, vocalist, composer, producer, arranger and astral traveller Brandon Coleman. A regular fixture in the Kamasi Washington band, wylin' out on the keys or wielding his keytar, he is introduced onstage at gigs as "Professor Boogie" by his longtime friend and collaborator. Resistance represents a new chapter in the Funk dynasty that spans George Clinton / Parliament Funkadelic and Zapp through to Dr. Dre, DJ Quik and Dam Funk as the Los Angeles resident salutes his musical heroes - Herbie Hancock, Peter Frampton, Roger Troutman - and honours their ethos of freedom and experimentation in his search for Funk's future."