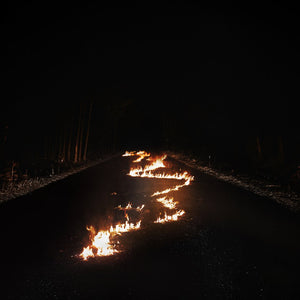 BOB MOSES - BATTLE LINES VINYL (LTD. ED. HEAVYWEIGHT CLEAR 2LP VINYL GATEFOLD)
Regular price £24.99 £19.99 Sale
LIMITED EDITION HEAVYWEIGHT CLEAR 2LP VINYL GATEFOLD
Release Date: 14th September 2018
The second album from the Grammy award-winning Bob Moses, aka the electro duo of Tom Howie and Jimmy Vallance, follows up their highly rated debut 2015 album, Days Gone By. Battle Lines takes Bob Moses even further into blurring the lines between dance, rock, and pop music with its deep grooves off-set by its layers of guitars and it's pop-powered melodic choruses all wrapped in a thick layer of dark smoke. Imagine a radio-friendly, poppier Darkside (Dave Harrington & Nicolas Jaar)!
For Fans Of: Darkside, Kiasmos, ODESZA, George Fitzgerald
"Battle Lines is the second album from Bob Moses, the duo of Tom Howie and Jimmy Vallance. It follows their debut full-length, Days Gone By, which was released in late 2015 and led to a performance on The Ellen Show, a pair of nominations at both the Junos and the Grammys (and a Grammy win), and a top 15 US Alternative radio hit with single Tearing Me Up. Meshing guitar licks, a moody smolder and dance-floor ambience with lyrical depth and classic songwriting, the duo's sound appeals equally to clubgoers and rock music fans. The new record, Battle Lines, builds naturally on its predecessor, amplifying the deep grooves and immediate choruses to deliver a record of future anthems. Battle Lines was written and recorded by Bob Moses in Los Angeles, and co-produced by Lars Stalfors (Health, Local Natives, Cold War Kids)."