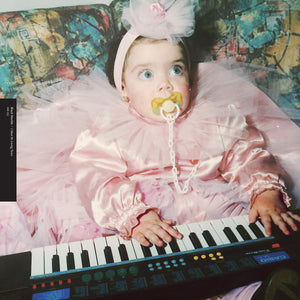 BLACK MARBLE - I MUST BE LIVING TWICE VINYL (LTD. ED. 12" RED)
Regular price £18.99 £14.99 Sale
LIMITED EDITION 12" RED VINYL
Release Date: 14th August 2020
Black Marble, aka Chris Stewart, brings us a selection of covers he's been banging out during live sets over the years – including covers of tracks by Robert Palmer, Lives of Angels, Wire, The Field Mice, and Grouper. He's got you 'covered'.
FFO: Grouper, Tender, 
Homeshake
, Son Lux
""I've always loved the cover song aspect of live performance. Most musicians are fans first and covers are a way for bands to show this. They can add an improvisational tone to an otherwise rehearsed feeling set, and give a sense that songs are owned not only by the people who write them but by the fans that know them and the other musicians that take influence from them. About three years ago we started playing cover songs on stage, and a couple of unforseen things started happening. First off, people would ask me - not knowing it was a cover - when the new songs they heard were coming out on an upcoming Black Marble LP. Sadly, I'd have to tell them that a) I didn't write the song, and b) me playing this new material was not evidence of the impending new release they were hoping for. The other thing that would sometimes happen is people would come up to me who already knew the songs I was playing. These people were stoked to hear an old favorite worked into our set, but again they would often wonder if they could ever hear them outside of the live setting. After awhile it became obvious that we eventually wanted to record the covers we'd been playing live for the fans that wanted to hear them. Also, we've played a lot of shows in the past three years.  We crossed the full U.S. several times and met a lot of great people and this covers EP is a cool way for us to remember that time as well.  As far as process, I recorded and mixed this one myself shortly after, and as a way to come down from, the process of writing and recording the Bigger Than Life LP.  I took some of the mixing and arranging things I was working through for a year on Bigger Than Life and was able to apply to this record fairly quickly and easily, so I think from an engineering perspective this recording is the culmination of that way of thinking about presentation before I move on to the next phase." - Chris Stewart, Black Marble, April 2020."