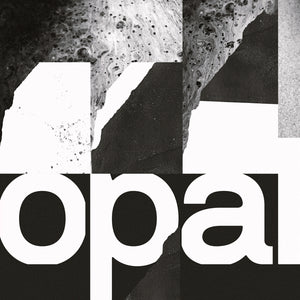 BICEP - OPAL (FOUR TET REMIX) VINYL (LTD. ED. WHITE LABEL 12")
LIMITED EDITION WHITE LABEL 12"
Release Date: 27th April 2018
The Northern Irish dance duo's track 'Opal' from last year's debut self-titled LP gets the 'Four Tet treatment' in an extended re-mix version that runs nearly twice as long as the original. Four Tet's re-mix allows the track to open up and breath - taking in all the sun-soaked textures of a classic Four Tet track. On the white label flip-side there's a new Bicep track 'Helix', which is classic Bicep with it's matured, cultured danceable spin on rave-music. Flex!
For Fans Of: Four Tet, George Fitzgerald, Peggy Gou, Jamie xx
"
Bicep duo Andy Ferguson and Matt McBriar are back with a white label of Opal (Four Tet Remix) accompanied by new B side track Helix via Ninja Tune. Four Tet's rework of 'Opal' receives his signature overlays of texture and hinted melodies, extending the track to form a rhythmic dancefloor hit. 'Helix', a brand new track from Bicep sits on the B side to perfectly compliment the remix as a meditative groove. The original version of Opal is taken from Bicep's latest self-titled album Bicep, released in September 2017 via Ninja Tune."